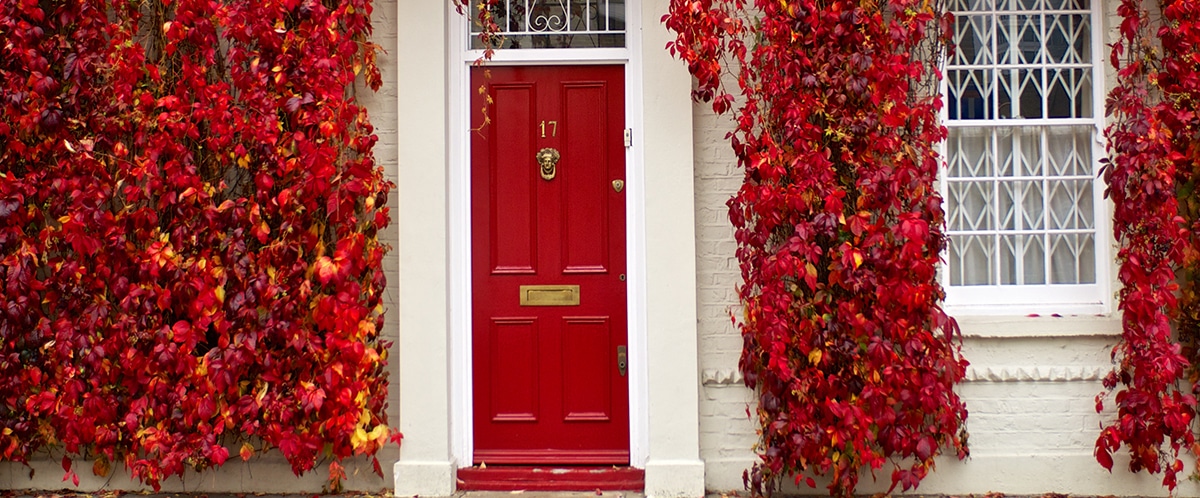 A Change of Season
The raking up of fallen leaves, long walks followed up by huge mugs of hot chocolate, log fires on chilly evenings.
In a period of seismic changes – a new monarch, a new prime minister, the most radical tax cutting budget since 1972 – it is comforting to remember that some things in life stay the same.
Traditionally this run-up to Christmas is a busy time in the property market – many buyers and sellers have in mind the idea of starting the new year in a new home.
This year the bets are off. On the one hand Stamp Duty changes should stimulate the lower rungs of the property ladder, international buyers are back in action in London, and city pied-a-terres are back in vogue.
On the other, interest rates have hit a 14-year high of 2.25 per cent and the cost of living crisis continues to dominate headlines, providing a counterbalance which should make for an interesting few months ahead.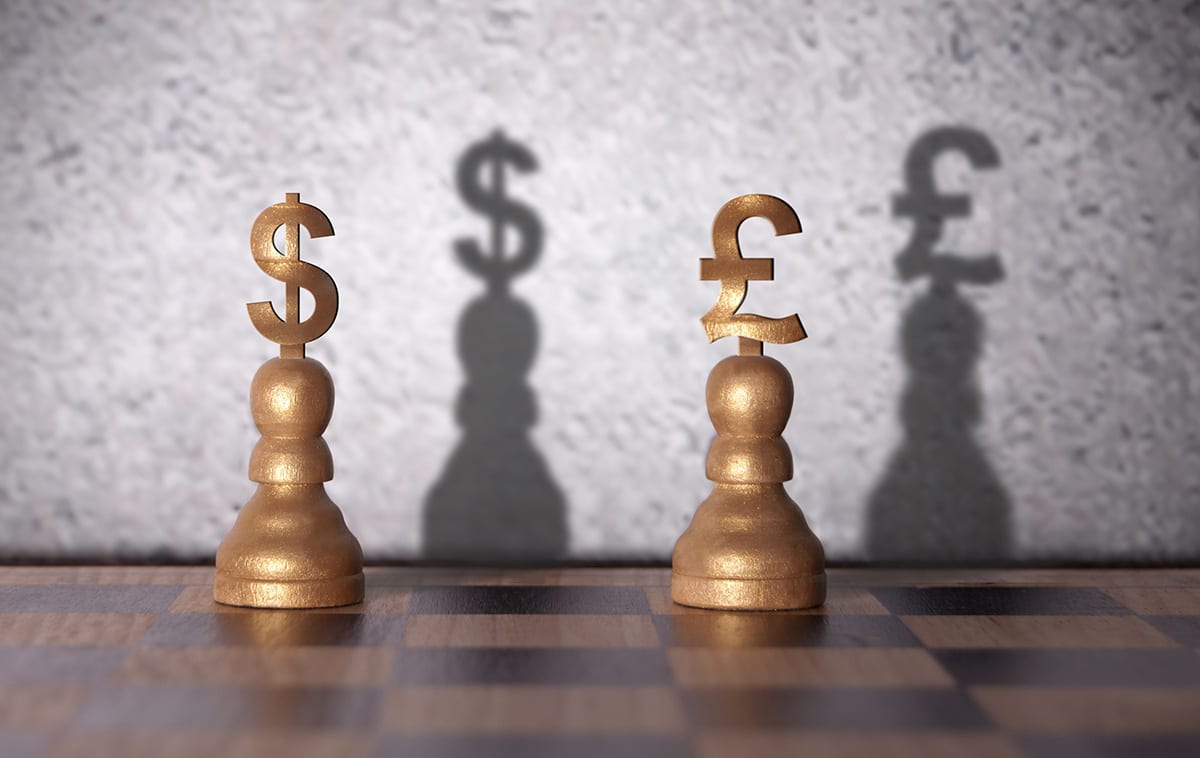 Fair Exchange
Exchange rates exert a significant power on central London's housing market, and the current weakness of the pound is inspiring buyers to move in on a discount property in the British capital.
On the 30th anniversary of Black Wednesday, the day when the UK crashed out of the European exchange rate mechanism, the pound sank to a 37 year low against the dollar, with £1 worth $1.1351.
On mini budget day sterling received another pummelling, falling to $1.09. Things haven't been this bad since Margaret Thatcher was presiding over Downing Street.
Simultaneously, the pound also hit a 17-month low against the euro – at last count £1 equalled €1.12.
Whilst this is bad news for British businesses and holiday makers, and an opportunity for foreign exchange markets, it does give overseas buyers tremendous spending power in the UK.
"Currency is a massive driver for overseas buyers to purchase UK property, and that is not just American buyers but anybody who is pegged to the US$," said Camilla Dell, managing partner of Black Brick.
The flagging value of the pound means that, effectively, an overseas buyer spending £1m on a house in the UK today would make a saving of £270,000 (or 27 per cent) compared to this time last last year.
"When I look at the Black Brick client list it looks a bit like it did back in 2007 and 2008," said Dell. "A lot of our clients work in the oil and gas industry, and a lot are from West Africa."
What these buyers are looking for is as diverse as their nationality. "They want everything from a pied-a-terre to a block of investment flats to a big trophy family house for £50m," said Dell.
This overseas interest in London real estate is one of the reasons prices are continuing to rise.
According to the latest data from house price analyst LonRes, prime London property prices increased by just over four per cent in the year to August and are just over three per cent higher than they were before the pandemic.
New instructions – a leading indicator for activity – are up 5.5% year-on-year in prime London, and by a resounding 30 per cent for homes priced at more than £5m.
"The make up of buyers in prime central London means that it does not necessarily follow underlying economic trends," said Dell.
One potential fallout from the weak pound however maybe a further depletion in stock levels in a market that is already short on supply. Camilla Dell comments, "Many owners of prime and super prime property in London are dollar based and purchased when the pound was much stronger. They will be reluctant to sell today and crystallize their losses. Any buyers currently circling and hoping for bargains and plentiful supply in PCL maybe in for a shock."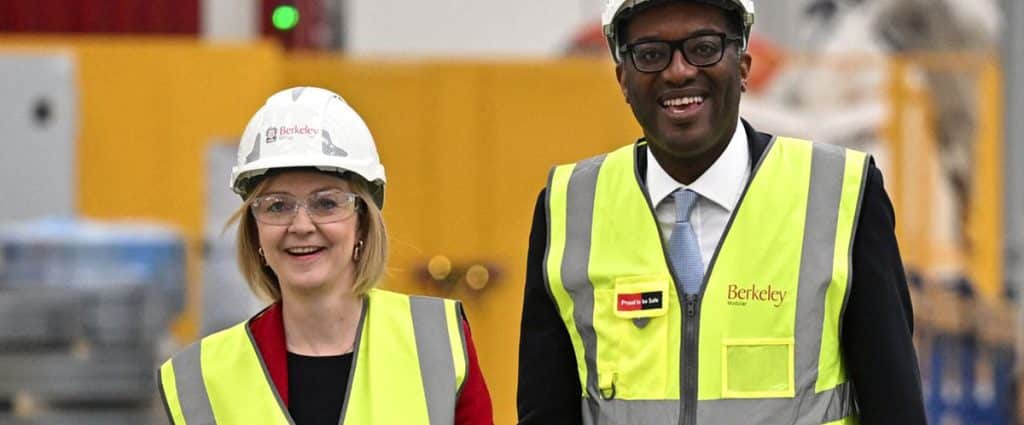 A Lesson in Trussonomics
There was plenty to chew over in the mini-budget announced by Chancellor Kwasi Kwarteng last month.
The announcement with the most obvious impact on the housing market is of course the adjustment of Stamp Duty: the tax free threshold has been raised from £125,000 to £250,000, and first time buyers will pay no tax on purchases under £425,000.
Within an hour of the announcement traffic on property portal Rightmove had jumped by ten per cent.
"It is very welcome news for the lower end of the property market," said Caspar Harvard-Walls, a partner at Black Brick. "It means that first time buyers will pay £10,000 of SDLT on a purchase of £625,000 -an effective rate of 1.6 per cent."
But while young buyers have been given a boost, and downsizers will also benefit, Harvard-Walls is concerned about the consequences of improving affordability without tackling the chronic lack of supply of new homes.
"There is a fundamental issue of there not being enough new homes being built every year and no recent government has been able to solve the shortfall," he said.
Dell also fears the move could backfire. "During covid the then Chancellor Rishi Sunak cut Stamp Duty," she said. "The end result was that house prices rose, higher than the actual tax cut. An unintended consequence, and proof that simplistic cuts to tax don't work or benefit those who need them most."
But whatever happens in the rest of the UK, in central London Dell feels the impact of the tax tweaks will be minimal. "There is a little benefit in there for all buyers, but in reality this won't make the blind bit of difference to the majority of prime central London buyers," she said.
The broader impact of the mini budget is harder to foresee. Abolition of the 45 per cent tax rate will benefit those earning at least £150,000pa, as will the reversal of plans to hike National Insurance and the scrapping of limits on bankers' bonuses. These moves, plus the cancellation of a planned rise in corporation tax, will collectively boost the spending power of domestic buyers.
However the £45bn worth of tax cutting announced last month is undeniably a high risk strategy. The Government hopes it will pay dividends by reviving Britain's stagnating economy.
But balancing the books in the short term will mean staggering levels of public borrowing. If the UK doesn't rapidly pull out of the current recession future generations will pay a heavy price.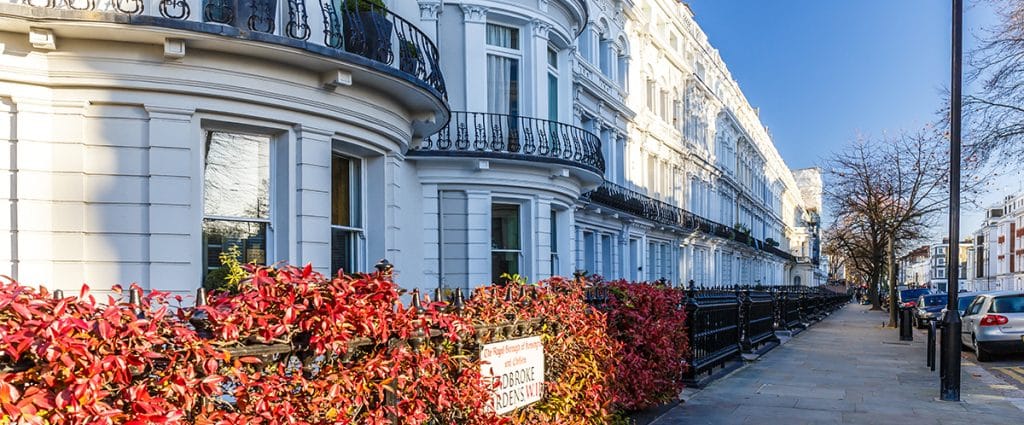 The Best of The Best
While prime central London is performing well, there remains a sense of foreboding about the state of the economy and the prospects for the wider property market.
The latest market data published by the Royal Institution of Chartered Surveyors (RICS) reports a drop in buyer inquiries and a slowdown in the rate of property price growth. On this basis an increasing number of RICS members predict that both prices and transaction numbers will fall over the next year.
Meanwhile the notoriously pessimistic analytics company Capital Economics believes house prices in London could fall by as much as 12 per cent by the end of 2024.
It blames the yawning gulf between average earnings (around £70,000) and average house prices. If it proves correct the average London property, priced at £538,000, would lose about £65,560 of its value over the next 27 months.
So far, however, London's market continues to make headway. According to Rightmove's latest report asking prices in London rose 2.1 per cent between August and September – the strongest performance of any of the regions – and is up by almost seven per cent year on year.
However the market pans out, history suggests that in uncertain times buyers tend to hold out for best-in-class properties. Dell believes that smart houses on good streets will hold their value whatever the next two years brings.
"What we are seeing at the moment is a flight to quality," she said. "There is still high competition for the best of the best and a prime address will always hold its value.
"There is also a flight for properties which don't need a lot of work. When the market was roaring there wasn't much difference in price between a modernised and an unmodernised property. Now that work is getting more expensive and difficult to carry out there is a premium for getting rid of the hassle factor. Homes which have been well renovated cost ten to 20 per cent more than those which need work."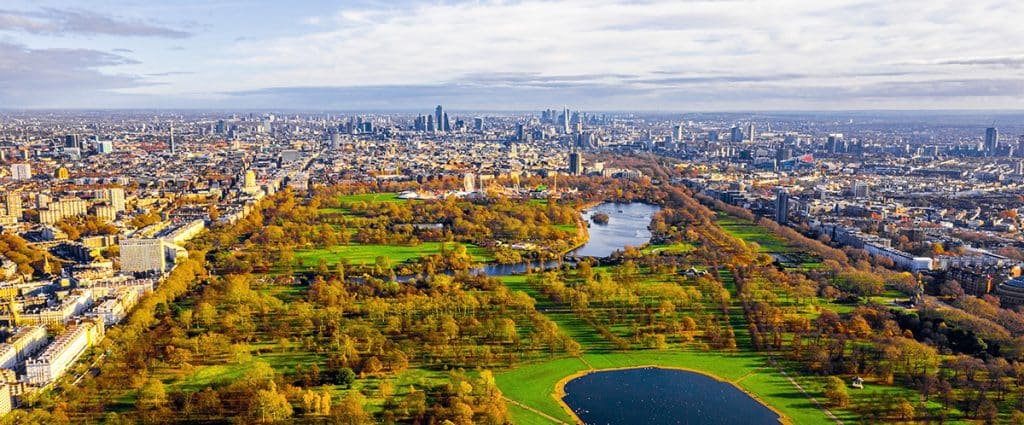 Lost in Space
During the pandemic what buyers wanted was space – both inside their homes and outdoors. Now that the memory of long periods of lockdown is fading, the demand for larger homes with gardens, or at the very least flats with terraces or good sized balconies, appears to be petering out.
"I think that we can confidently say that the race for space is over," said Dell. "Flat searches are back on, when 18 months ago the market for flats was tumbleweed. Now our biggest request if for a classic two bedroom flat in a good building around Hyde Park. We are just inundated."
Buyers range from first time buyers and students, often generously assisted by the bank of mum and dad, as well as buyers after a neat pied-a-terre in central London. "These buyers don't even ask whether it has a garden or a balcony," said Dell.
London estate agency Cluttons is also seeing an increased demand for apartments. James Hyman, the firm's head of residential, said demand is strong around Tower Bridge and Wapping, as buyers who have returned to their offices look for a handy local apartment, particularly since rents and hotel prices are rising strongly.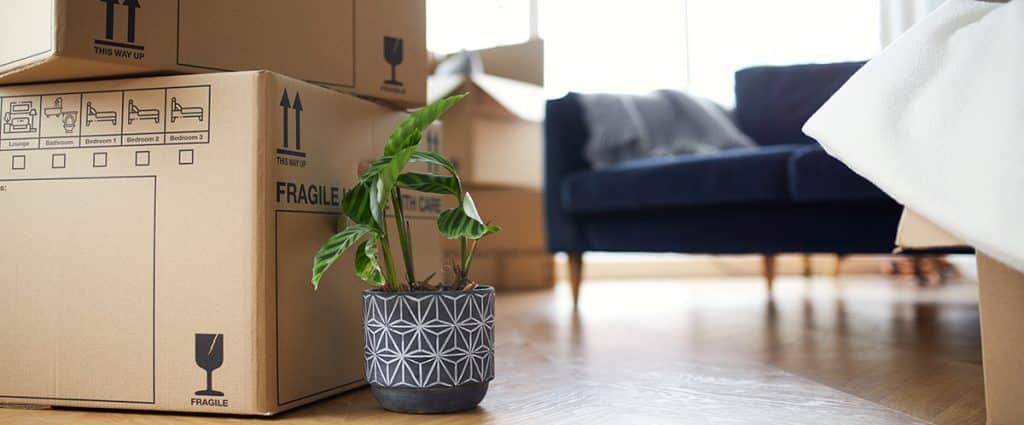 No More Help To Buy
The big property news of this month will be the end of the Government's Help to Buy scheme which has given around 350,000 households a boost onto the housing ladder since 2013 with an equity loan of up to 40 per cent.
The scheme was ringfenced for new homes, and according to the latest research from Savills an astonishing one in three new build sales are to buyers taking advantage of the scheme to reduce the amount they have to borrow and the size of their initial deposit.
While Help to Buy was never a thing in central London – for a start the maximum eligible property price was £600,000 – it will have a tremendous impact on house builders who have relied upon it, particularly to sell starter flats to first time buyers.
In Dell's opinion the two main impacts of Help to Buy have been to "make developers really, really wealthy" while also pushing up the price of modest flats. "The end of the scheme could lead to more activity in the rental market, which is already quite frothy," she said. "And I am sure that developers are going to have to change their strategy."
This could mean more urban pied-a-terres, since demand is currently strong, or it could mean well appointed flats in developments with the kind of on-site amenities – from private dining rooms to health spas and fabulous gardens – that might appeal to downsizing buyers who want a smaller home without compromising their lifestyles.
This could be a smart move. According to Savills' latest client survey, first time buyers and upsizers are trimming their buying budgets in the face of the cost of living crisis, but downsizers, backed by equity in their current homes, remain confident and keen to buy.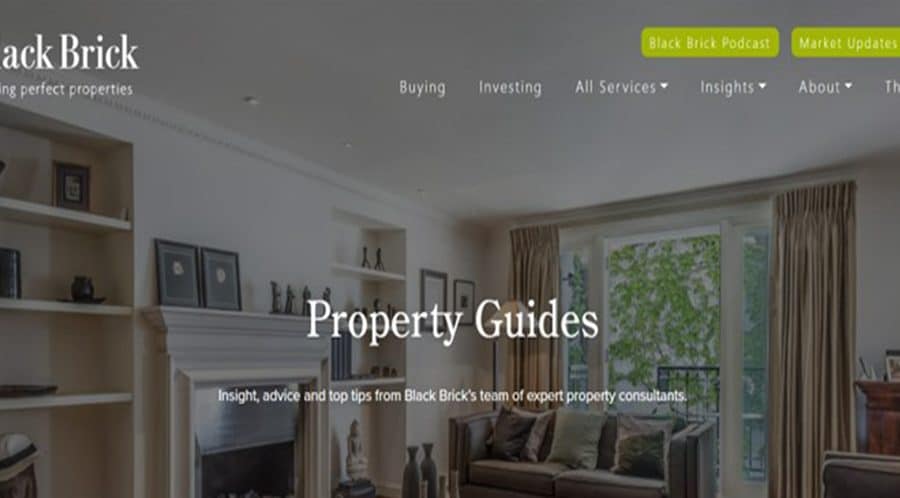 Everything You Ever Wanted to Know About Property
Buying a property in London can be a stressful experience with so many variables to consider. At Black Brick we are old hands at answering all your questions, but to make life easier we have developed an indispensable series of guides to the ins and outs of investing in bricks and mortar.
Don't understand Capital Gains Tax? Not sure whether to plump for a brand new home or a period property? Or considering becoming a landlord? Our property guides can answer all these questions, and many more.
Browse the guides here.
Art collectors from around the world will be heading to London this month for the spectacle that is the annual Frieze London art fair. Camilla Dell has been invited to join a panel at the event, hosted by the fair's lead sponsor Deutsche Bank, and will be discussing The Art of Real Estate Investing with the firm's family office clients on October 13.
Sadly, the event is for Deutsche Bank clients only, but you can find out about Frieze London here.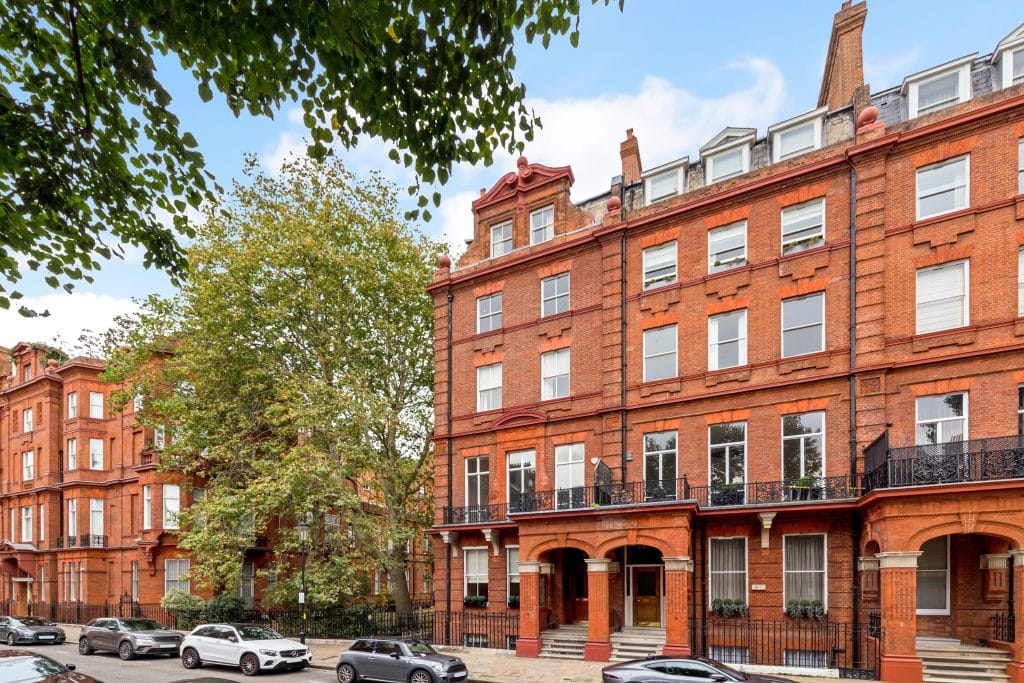 Acquisition of the Month 1: Cadogan Square, Knightsbridge, SW1X – £3,475,000
Our American clients had two key reasons for wanting to invest in a London apartment. Their daughter is living in the city and they wanted to buy her a place to live, and they wanted to take advantage of the increased buying power the weak pound would give them.
They were looking for a two bedroom apartment in a period building with high ceilings and lovely views. It needed to be in good condition, as they didn't want to renovate, and be very secure.
And their search area was Knightsbridge and Belgravia, where this kind of property can be hard to find.
Our clients made several visits to London to view flats before plumping for a triple aspect lateral flat on Cadogan Square. The flat had just the original features they were after, had been recently refurbished, and was beautifully light and bright.
We negotiated the deal on their behalf, cutting £275,000 off the asking price and persuading the seller to pay the service charge for another year, saving them an extra £45,000.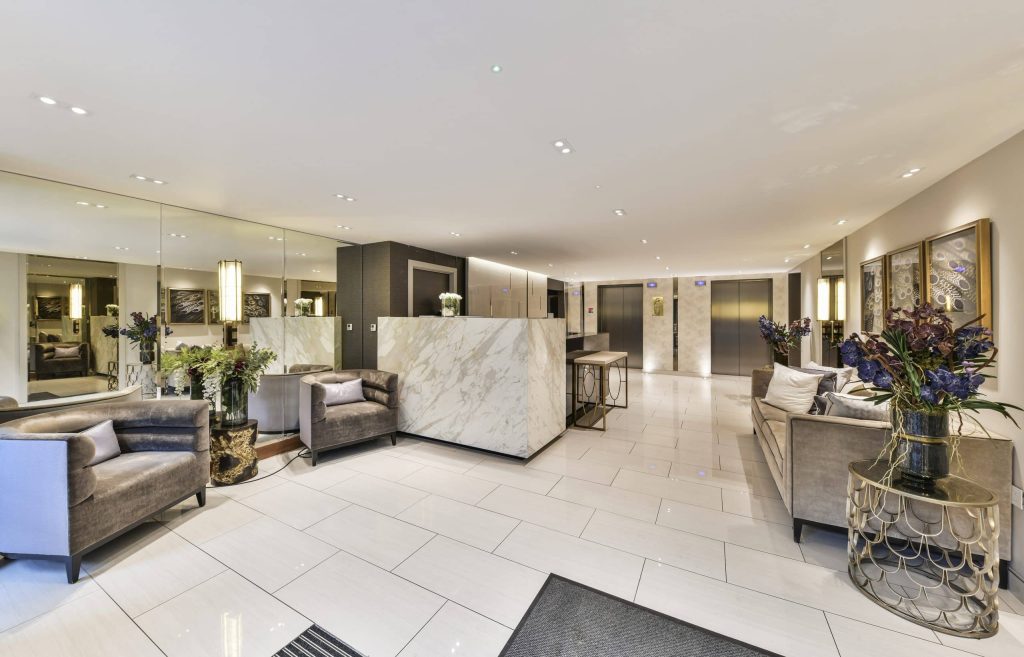 Acquisition of the Month 2: Kidderpore Avenue, Hampstead, NW3 – £1,125,000
Our clients often visit London for work and wanted a spacious two or three bedroom apartment in north London which they could use when in town.
They were reasonably flexible on location, willing to consider any of the classic north London villages, from St John's Wood to Hampstead, but the property itself needed to be in great condition and in a portered building.
We searched a swathe of London before identifying a boutique newly built development. The third floor flat had plenty of space, plus a balcony overlooking a courtyard garden.
It was listed for £1.18m but we were able to secure a £55,000 discount after firm negotiations with the developer. This represents excellent value for Hampstead, at less than £1,000 per sq ft.